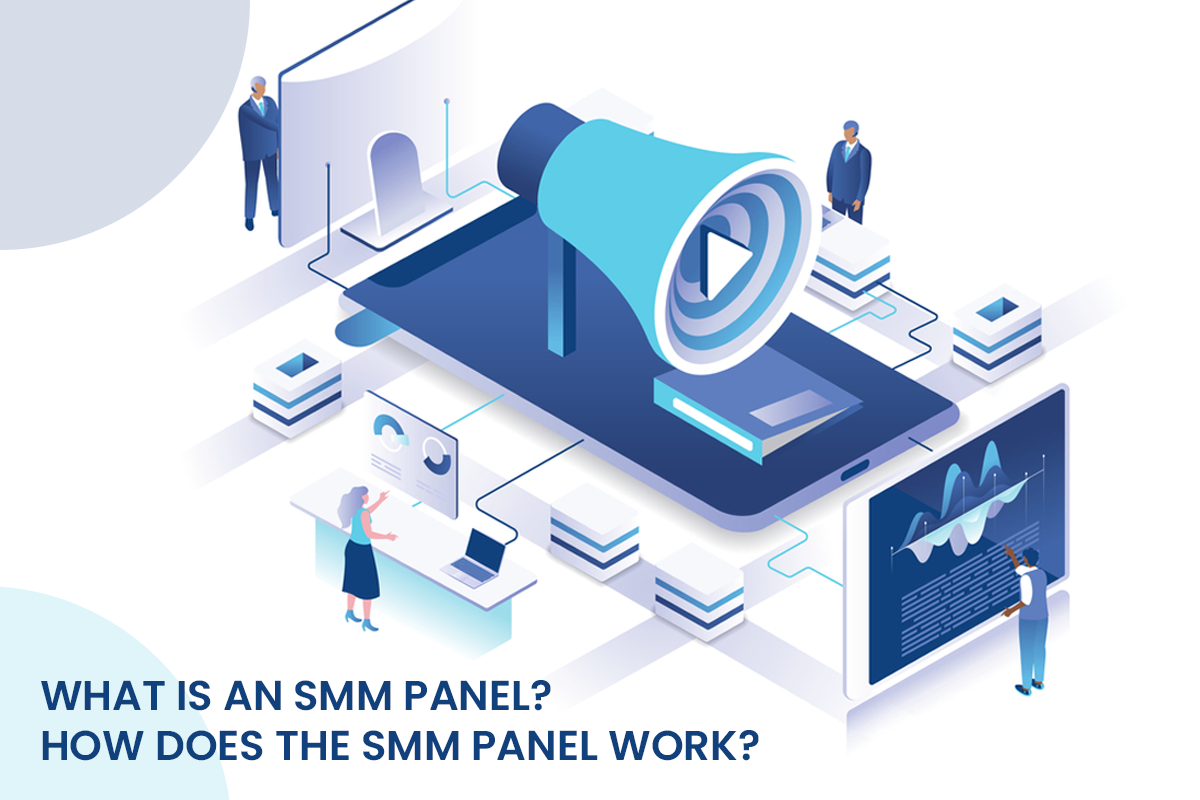 Let me guess; you are here for mainly two reasons. One of them is that you don't know how the SMM panel works.
Or you just don't have any idea of what SMM and SMM panels are. Does not matter what the reason might be, this article will surely help you address all your questions in detail.
Here is everything you wish to know about SMM and how the SMM panel works.
What is an SMM panel?


You must have gone through several posts and articles that mention the term "SMM panel." So what does that mean?
SMM is a short form for Social Media Marketing which is basically what the name suggests. At the same time, SMM panels are those marketing panels and Search Engine Optimization services (also abbreviated as SEO) services to boost your marketing strategy on the internet.
SMM panel is a popular marketing service associated with business and brand marketing. Sometimes, also applies to enterprises, industries, and social media marketing.
To put it into simple words, the SMM panel is a dashboard offering various types of social media marketing services, such as Facebook or Twitter followers and likes, and those are just some of the few examples of an SMM panel.
Now that you know what a social media marketing panel means, you might ask how these panels function. Here is the exclusive information you need.
How does the SMM panel work?
The SMM panels are designed to be user-friendly for the customers as well as for the admins. While the smm panels and their functioning can vary from different service providers, the basic fundamentals remain the same.
SMM panels are online stores providing social media marketing services where people can buy a bunch of social media likes, followers as well as views. These panels use authentic and 100 percent genuine social media users to offer the customer's user engagement.
Although, and let me tell you that most smm panels use bots to increase the likes, followers, comments, shares, you name it!
Once you purchase the likes and other social media user engagement services, the smm panel activates the program and provides you the said number of user engagement with the help of their bots or authenticate users. This is either done through an automated process or by employing paid clickers.
But most smm panels are using multiple algorithms to provide quality service with fewer errors and more positive outcomes.
Final verdict
SMM panels can be a huge game-changer, especially in times when social media is the order of the day. As more and more people from different walks of life show up on the internet, the potential of smm panels will increase more than any other social media marketing service.
While SMM panel service benefits the customers in multiple ways, you must know how they work and how they increase your social media perks.
Last but not least, you must know that not all smm panels are genuine and that some of them are fake ones. Avoid them!